Built for Taxpayers, by Tax Experts!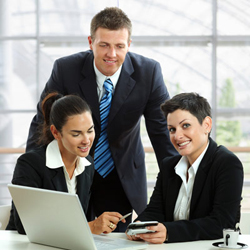 TaxGarden cares to simplify your struggles and maximize your refund every time you are here. This is a one stop solution for Taxpayers who file Income Tax Return as Single and Joint Filers with No Dependents.
We support IRS tax form 1040EZ Individual Income taxpayers who choose to file their tax returns online or by the traditional paper filing method. This short tax form is made even simpler with our user friendly interface.
Single or Married Filing Jointly with no dependents
Individuals under the age of 65 and not blind
Individuals with taxable income less than $100,000
Individuals with taxable interest not over $1,500
Individuals who don't owe household employment taxes
Individuals who don't owe Alternative Minimum Tax
Are you from Alaska. Florida, Nevada, South Dakota, Texas, Washington or Wyoming?
Well, then you can have you tax filed for FREE, Yes TaxGarden offers Federal Return for FREE.
Get Started - It's Free