IRS Authorized E-File Provider!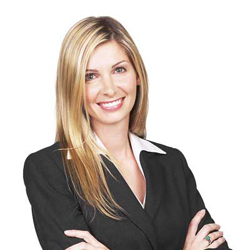 TaxGarden is an IRS Authorized E-File Provider!
We're an IRS Authorized electronic filing service provider for Federal Tax Extension Applications. TaxGarden a product of Jeevan Technologies Inc. a Brentwood based IT servicing company that also owns TruckDues.com the most preferred and most trusted 2290 tax filing website for Owner Operators and Trucking companies. A simplified and straight forward website to report and pay the federal tax returns electronically. Pocket friendly pricing to make it affordable and enabling you to choose electronic filing over paper return, to have a rewarding experience. This is what majority of taxpayers look out for while choosing a Tax Preparer.
Go paperless and e-file your IRS Tax Extension
We help you get it done easier, quicker and better. Forget about writing down the figures correctly and calculating all by yourself. TaxGarden is not just easy to work with but also accurate in collecting your tax data put it right in your tax return while sending it to the IRS. You can use your debit/credit card with confidence at TaxGarden as we are trusted and accredited by the IRS.
We are now in the list of IRS Authorized e-file providers, which is why you can count on us for safe and secure tax transmissions.
Who is an Authorized Provider?
An Authorized IRS e-file Provider is a tax preparation body that is certified by the IRS to join the IRS e-file program. E-filed tax returns from these organizations are accepted by the IRS during the filing season.
What it takes to get authorized?
It is not as easy as it sounds. The IRS has a long list of eligibility criteria, suitability checks and strict regulations that needs to be duly fulfilled to get authorized. Once an organization passes through these codes of practice, the IRS will assign an Electronic Filing Identification Number (EFIN), as a sign of approval. Now you know why we say TaxGarden is a great place to do your tax- As an authorized IRS service provider, all of our systems meet the extensive requirements necessary to participate in the program.
Most Trusted and Most Preferred!
Our electronic filing journey started through TruckDues.com and we are the most trusted and most preferred website for Form 2290 - Federal Heavy Highway Vehicle Use Tax reporting. We do support Form 8849 - Refund for Claim for Excise Taxes too.
We can be reached at +1 - 855 - 615 - 1040 or by writing to us at support@taxgarden.com You may also dial in +1 - 347 - 515 - 2290 to connect with our support desk.