Built for Taxpayers, by Tax Experts!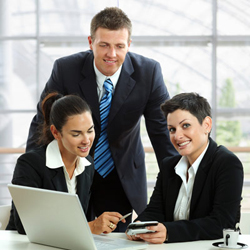 TaxGarden is the best place for reporting the federal tax extension application online. It is easy and fast every time you are here. This is a one stop solution for Taxpayers who file Income Tax Extension Application, pushes your due date from April 15 to October 15.
We support IRS Individual Income taxpayers and Business Income taxpayers who choose to apply for an extension of time electronically / online or by the traditional paper filing method. The interview-based approach makes it easy and quick, talk to us today and have it taken care instantly.
This year's tax-filing deadline is April 18, 2021. Taxpayers needing more time to file their taxes can get an automatic six-month extension from the IRS.
Individual tax filers, regardless of income, can use electronic filing to request an automatic tax-filing extension.
Partnership / Multiple Member LLC business, S Corporation business and Corporation requesting additional time to file can request an automatic tax-filing extension.
An extension of time to file is NOT an extension on paying taxes due. Even if you file an extension application, you must pay taxes due before the deadline, in order to avoid late payment penalties and fines.
The extension is automatic for both types of extensions (personal or business). Just be sure to file the extension by the tax due date (Due date varies with respect to your business type and tax calendar)
Even if you don't owe any tax, file an extension if you can't file your return by the due date.
If you aren't sure how much to pay when you file your tax extension application, you can run a calculation of estimated tax due. (Don't forget to include self-employment tax on business earnings as part of your calculation!)
You may also have to file an extension application with your state. Check with your state's taxing authority (state department of revenue or another similar title) to learn about the process for filing an extension for a state tax return. However we support only federal income tax extension here at TaxGarden.
New to Tax Extension Application Electronic Filing, no worries we're here to help you through your application. Getting started with your Income Tax Extension Application is easy, safe and fast here at TaxGarden.
Get Started - It's Free