What Makes Us Different?
TaxGarden is designed to ease out your Personal Income Tax Extension and Business Income Tax Extension application filing experience by blending in the right resources and attention to details. Our Strategies are custom created to minimize your work load and maximize your satisfaction.
We at TaxGarden work and plan to help you make the best out of tax reporting, as we recognize your busy life and commitments in every aspect. Our unique business model is designed to help federal taxpayers to report the federal tax returns effectively and on-time. Our people always work hard and look around for ways to simplify tax reporting and renovate them into easy to use application. We are dedicated to your financial wellbeing and are always approachable round the clock for anything on tax filing. Here is what we do to extend that extra comfort we always offer you…
Mail Alerts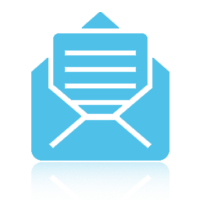 Who doesn't want to know about their extension application status? How easy is it to log-in to your account every time to see if you've got any updates on your return? TaxGarden makes every little thing easy for you. Once you choose to get a MAIL ALERT to your inbox, we make sure you get instant alerts on updates from the Tax Authorities. Get your Mail Alerts now and avoid any delays in knowing your tax return status!
Flexi IRS Payment Options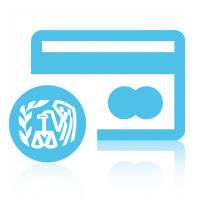 TaxGarden is always by your side in everything around your Personal Income Taxes. Right from getting started with your extension returns to filing it easily, we are there helping you do it better. Flexible IRS Payment options are one such feature that allows you to pay your taxes the easiest way imaginable.
Direct Debit: Through this method you can authorize the concerned Tax Authority to deduct the amount payable directly from your bank account. You just have to give the required banking details like bank name and account number while e-filing your return and relax.
Electronic Federal Tax Payment System (EFTPS): Through this method you can pay your tax due electronically. You will have to get enrolled and create an account in EFTPS to make the payment in a jiffy. Be sure to enroll at least two weeks in advance to the payment deadline, as it takes that long to receive your PIN.
Check or Money Order:Through this method, you can pay your tax either through Check or Money Order. Attach the Check or Money Order which is taken in favor of the Tax Authority and add the PIN number along with tax period.
Quick Jump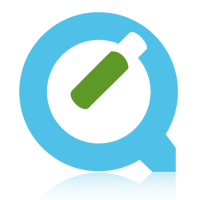 Quick Jump menu feature allows you to directly jump to any of the sections in the application. You may want to finish your income information before going into the personal information section, or you may want to revisit any section while you are half done- We have made everything possible for you! Easy navigation ensures a comfortable user experience from end to end.
We work to give you extra comfort and flexibility to work on any section anytime. You may even fill out the other essentials details and come back to fix the errors or omissions by jumping on to that particular section.
Help Along the Way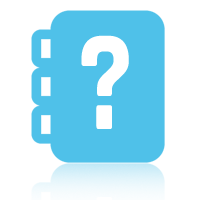 When we say that we give 'Help Along The Way', it starts right from the way we present you the tax form and goes on to the Instant Tax Expert Support, the Quick Help Utility and more.
You can surf through the FAQs, Glossary and other extensive help topics that are available to give the clarity you seek. We are there by your side while you prepare your return and also after filing.
Still need assistance? You can feel free to catch us through mail or we're just a phone call away.
Pay Only When You Are Ready To File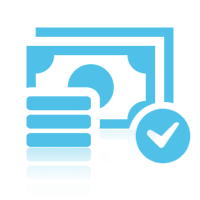 Yeah, we mean it! There is nothing to pay upfront before knowing the workflow and benefits of TaxGarden. We let you to file your Federal Tax Extension application, we charge a nominal flat fee for your return. You need to make payment for your Tax Extension Return only if you are satisfied with the result and ready to download or E-File your return. All the payments to use our service are paid through cards both credit and debit cards accepted, charged and showed up in your statement as TaxGarden.com. For any questions related to the payment you made to us can be clarified at 855 – 615 – 1040 or by writing to support@taxgarden.com
We believe in the application so much that we give you an open choice without a catch- We are indeed happy to be transparent and proud to be confident!
File Your Tax Extension Application On The Fly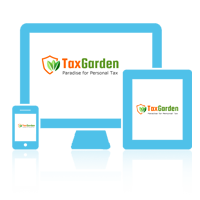 This makes tax filing a great experience - no more downloading, locating or uploading complex software. Why struggle when an extension application can be sent in a few clicks?
You can prepare and file your federal tax extension application from any device of your choice- a computer, tablet or just a smart phone Sign-up with a Tab, fill in with a PC and file it from your phone- We give you the freedom of filing your return anytime, anywhere, anyhow!
Low Cost Ownership
Because TaxGarden is used entirely over the internet, the total cost of ownership is dramatically lower. There is no need of any client software to be installed on your machine and offers simplified management. Greatly reduces costs as it requires no software update whatsoever. Moreover, you do not need powerful computers - all you need is a browser and a steady internet connection.
Federal Personal Income Tax Extension Filing is $9.99 less than $10 for an extension return to go easy at your pockets and the affordable pricing.
Accuracy Review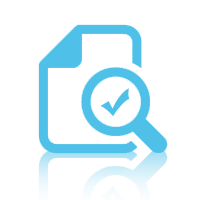 Error and Omissions are simultaneously checked while preparing the tax extension return. You will be indicated on the errors so that it can be corrected immediately. We collect the estimated tax that you owe and the amount that you would pay along with the tax extension application. You will be alerted to go through the entries and fix the listed errors before you proceed with e-filing or printing your return.
Tax Security and Backup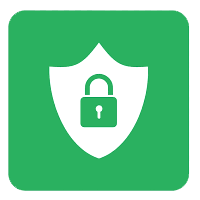 We recognize the importance of ensuring the security of all information provided by you and we hold your security as our highest priority. All your sensitive personal and financial data, is stored in secure databases and all SQL communications are encrypted duly.
TaxGarden is further secured using a Secure Socket Layer (SSL). We maintain strict safety standards and protect every single record against interception or interruption by any third party. Your data is handled only by authorized TaxGarden employees trained in proper handling of sensitive customer information.
You don't have to worry about stacking up your tax records as we facilitate you by preserving your records for future reference. Data is securely mirrored to a protected offsite Disaster Recovery site so that data can be recovered and service can be restored at an offsite location in the event of a disaster. Our web servers are load balanced and are protected by a fire suppression system to ensure best backup for all your data.